ABOUT
Flowers and art are two of my greatest life passions
This combined with a love for Block Island weddings and personal connection with the island's natural environment and historic venues inspired me to found La Bella Rose in 2007. It is my pleasure to create beautiful floral designs for couples on their most sacred and celebrated day!
I was raised on Block Island where my family roots go back to 1661. Keeping an anchor line to my beloved home, I have traveled during winter months to pursue my education. I received a Bachelor of Fine Arts from Alfred University, a Master of Fine Arts from Arizona State University and am a graduate of the Canadian Institute of Floral Design and the Floral Design Institute in Portland Oregon where I specialized in wedding flower design. I continue to broaden my knowledge of floral design with its many techniques and trending styles through online courses. Applying an educated understanding of color, form and technique sets floral designs by La Bella Rose apart as fresh, professional and stunningly beautiful. I enjoy working closely with couples to understand their personal style and vision and make their dreams a reality!
As an islander and wedding specialist, I am knowledgeable of designs best suited to Block Island's venues, landscapes and ocean breeze. I enjoy a personal report with wedding hosts and planners with whom I communicate frequently. To accommodate large events I have a professional staff to assist me and always offer personal service presenting the bride with her bouquet and pinning boutonnieres. Committed to using the freshest flowers in exceptionally beautiful designs, I have created the wedding floral designs for hundreds of gratified couples. I look forward to learning more about the beautiful wedding you are planning!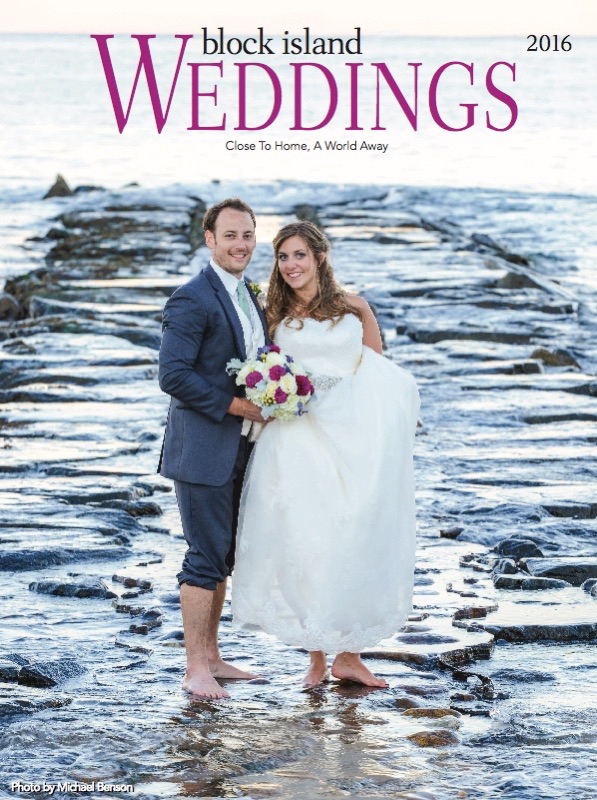 Press and Awards
Floral Designs by La Bella Rose have been featured in magazines including Block Island Weddings, Newport Weddings and Coastal Living. La Bella Rose has been awarded Best of Weddings by the Knot and the Couple's Choice Award by Wedding Wire.
Main Header Photo by Robin B. Langsdorf Photography. Magazine Cover Photo by Michael Benson.