La Bella Rose specializes in wedding floral design
merging artistry with professional skill to make your floral dreams a reality! Formally educated in floral design, I offer a wide range of design styles including the trending wildflower look of bespoke designs, nautical seaside elegance so fitting for Block Island, impressive lush designs that are classically romantic and stunning contemporary works.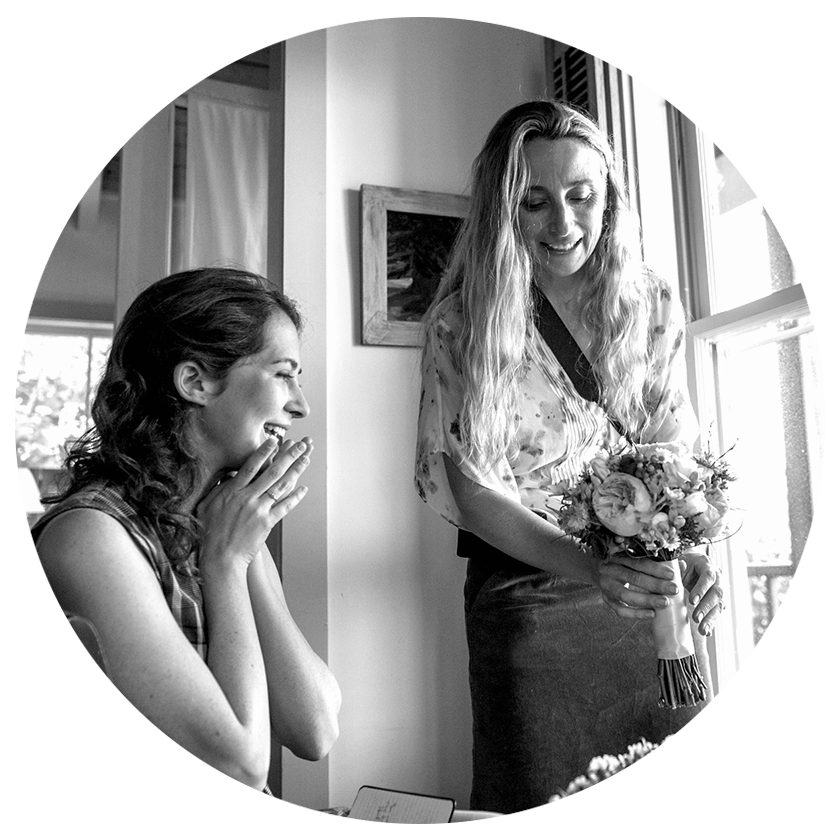 ABOUT ME
My appreciation of art and love of nature inspire my work. Designing with flowers is a passion for me…
"We would like to thank you again for the amazing flowers for the wedding. They were beautiful, sumptuous and surpassed our wildest expectations. It broke my heart to leave them behind, but I love remembering them and looking at the photos."
Kristina and John
"Jamie at La Bella Rose was absolutely amazing to work with. Our flowers turned out far beyond what we expected—they were absolutely gorgeous. We had a specific budget and she went above and beyond to make sure everything looked amazing—she is incredibly talented. We cannot recommend her highly enough."
Abigail and Peter
"… I love my bouquet so much I plan to preserve it so I can keep it forever. Our wedding venue looked incredible with the flower arrangements Jamie designed. She is very kind and responsive and worked patiently with me. I am smiling as I think about how beautifully our wedding flowers turned out."
Melissa and Brett
"Jamie is one of the most sweet and gentle people I've ever gotten to work with. I don't know exact names of flowers, but when I described what I wanted she knew which ones I was picturing. On our wedding day she took care of everything from pinning boutonnieres to setting up the arbor, and I received so many compliments on all of my flower arrangements!"
Catherine and Pete
"Thank you so much for working so diligently to create such beautiful arrangements for our wedding. I had a vision in mind for our special day and you made it come to life! I will look back on the photos for years to come and marvel at the beauty of our flowers."
Alissa and Eric
Providing exceptional wedding flowers exclusively on Block Island
Growing up on Block Island I have an intimate appreciation for the island's natural beauty and romantic history, which beckons so many couples to celebrate their most special day on its shores. Familiarity allows me to customize your designs to meet the unique qualities of each venue. From a casual wedding on the beach to an elegant affair at a Victorian hotel, my goal is to enhance the atmosphere with inspired floral designs that are a true expression of your dreams.
Main Header Photo by Sarah Beth Tapanes Photography